Home
>
Sports
>
Gymnastics
> Zimtown 1.5"/ 2" Width Poly Dacron 30/40/50ft Length Battle Combat Ropes Fitness Undulating Conditioning Exercise Crossfit Strength Power Training
Zimtown 1.5"/ 2" Width Poly Dacron 30/40/50ft Length Battle Combat Ropes Fitness Undulating Conditioning Exercise Crossfit Strength Power Training
---
Zimtown Battle Rope
This type of rope is known by many names, including a battling rope, combat rope, fitness rope, training rope, undulation rope, conditioning rope—the list goes on. Inexpensive yet effective, the exercise rope makes a powerful choice for trainers, general fitness enthusiasts, and professional athletes alike.


Various Benefits
A popular resistance tool for strength training, the exercise rope engages the hands, arms, shoulders, back, core, and even the legs (when squats are incorporated) for a full-body workout. Use the rope to sculpt muscles, improve endurance, kick the cardio up a notch, and burn calories. It can also increase reaction time and metabolic rate.


Convenient Versatility
The exercise rope offers exceptional versatility. In addition to the familiar undulation exercises, the rope can also be used for pulling or climbing exercises, whether alone or as part of a team.


Polyester Blend of Preventing Breakage
The three-strand-thick exercise rope features a durable polyester blend with high tensile strength to prevent breakage and fraying. The heavy-duty exercise rope can be used indoors or out, and it offers reliable, long-lasting performance, so you can keep the focus on your workout.


Portable Design
The rope's flexible design makes it easy to roll up and take almost anywhere—from home to the gym, park, or beach and back again. All that's needed is a stable anchor, like a tree or a pole, and it's ready to go. It can also be rolled up and stored out of the way when not in use.


Multi Uses
Ideal for sports, exercise, endurance and fitness training. It provides an especially great workout for boxers, swimmers, martial artists, and players of baseball, basketball, football, and tennis.


Package Includes:
1 x Fitness Rope
Practice Level Guide:


Levels


Size of Rope


Junior


30ft x 1.5in Poly Dacron Battle Rope/30ft x 2in Poly Dacron Battle Rope


Beginner


40ft x 1.5in Poly Dacron Battle Rope/40ft x 2in Poly Dacron Battle Rope


Intermediate


50ft x 1.5in Poly Dacron Battle Rope/50ft x 2in Poly Dacron Battle Rope

1.5"/2" Width Poly Dacron 30/40/50ft Length Battle Ropes.
Heat shrink caps on the ends, heavy and appressed.
Anti-slip hand grips for best comfortable use.
Strengthens core, arms and legs while increasing cardio.
Wear resistant and durable, high tensile strength.
Specifications

ColorCategory Black

Material Polyester Cloth & PE Heat Shrinkable Tube

Brand Zimtown

Manufacturer Part Number Does Not Apply

Color Black

Gender Unisex

Size 1.5" Diameter 30ft

Finish Black

Season All-season

Fitness Goal Fitness; Lose Weight; Strengthen Muscle

Is Portable Yes

Is Foldable Yes

Is Space-Saving Yes

Is Waterproof Yes

Reviews (0)
All Reviews (0)
Image (0)

All Star

All Star(0)
5 Star(0)

4 Star(0)

3 Star(0)

2 Star(0)

1 Star(0)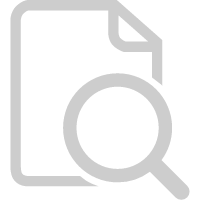 No reviews currently
Alert Me On Arrival
Subscribed successfully!
Add to Cart Successfully

1 item(s) added to cart | Total: