Home
>
Home
>
Appliance
>
Humidifier
> Zimtown 13 Gallon Stainless Steel Automatic Sensor Waste Basket Rubbish / Garbage Bin Kitchen Commercial Office Trash Can Containers
Zimtown 13 Gallon Stainless Steel Automatic Sensor Waste Basket Rubbish / Garbage Bin Kitchen Commercial Office Trash Can Containers
---
Featuring infrared motion-sensor technology, this high-quality kitchen touchless trash can allows you to open the lid with just a wave of your hand.

The sensor detects motion within 10 inches, and since it's located at the top of the trash can, the lid doesn't automatically open anytime someone's nearby. Instead, the motion must be above the sensor in order to activate it.

The lid has a firm fit to keep odors inside, and the inner bucket liner holds trash bags in place.

Durable stainless steel construction provides easy clean-up, as well as protection from rust and water damage.

This stainless steel trash canwill help you withkeeping your kitchen odor-free and everyone's hands germ free thanks to its infrared technology. This stylish and chic touchless trash can makes keeping your kitchen looking and smelling good easy and will fit in nicely with your home's overall decor.
Specifications:
Material: ABS Bucket Cover & Stainless Steel(430) Bucket

Color: Silver

Dimensions: (21.50 x 16.14 x 9.45)" / (54.6 x 41 x 24)cm (L x W x H)

Induction Location: Adjustable Bucket Cover Positive or Lateral Induction

Capacity: 13Gallon/50L

Power Supply: 4 x C Size Batteries

Weight: 4.5kg / 9.92lbs

Stainless Steel Thickness: 0.4mm

Inductive Distance: 10-15cm

Induction Time: 1 Seconds

Applicable Power Adapter(Not Included): Output Voltage: 6V Charging Port Size: 3.5mm*1.5mm
Package Includes:
Brand new, fingerprint-resistant brushed stainless steel.
13-gallon automatic stainless-steel trash can.
Hands-free motion sensor lid kitchen trash can.
Specifications

ColorCategory Silver

Finish Silver

Brand Zimtown

Manufacturer Part Number Does Not Apply

Color Silver

Material ABS Bucket Cover ; Stainless Steel(430) Bucket

Assembled Product Dimensions(L x W x H) 21.50 x 16.14 x 9.45 x Inch(es)

Reviews (0)
All Reviews (0)
Image (0)

All Star

All Star(0)
5 Star(0)

4 Star(0)

3 Star(0)

2 Star(0)

1 Star(0)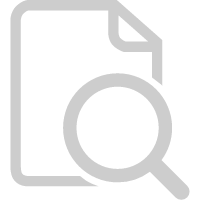 No reviews currently
Alert Me On Arrival
Subscribed successfully!
Add to Cart Successfully

1 item(s) added to cart | Total: