Home
>
Home
>
Furniture
>
Other Home Furniture
> Zimtown Adjustable Fitness Weight Bench, Sit Up Incline Decline Board, Dumbbell / Barbell Stool Equipment, for Home Gym Training, Abdominal Crunch Muscles Exercise
Zimtown Adjustable Fitness Weight Bench, Sit Up Incline Decline Board, Dumbbell / Barbell Stool Equipment, for Home Gym Training, Abdominal Crunch Muscles Exercise
---
Adjustable Design
This weight bench is adjustable, so you can adjust it to the most comfortable height of yours; Adjustable Bench can easily adapt to each individual user, improving the overall efficiency and productivity. Helps correct posture and stabilizes positioning for a safe, muscle-building free weight workout.

Durable & Abrasion Resistant
This fitness stool is made of high quality Q195 steel and PU leather, which is stable, durable and abrasion resistant. Bench is equipped with steel construction, high-density upholstery, and a powder coated finish.

Load-capacity 440 lbs/550 lbs
This exercise equipment boasts a heavy-duty framework that's guaranteed to withstand a weight of 400 pounds/500 pounds. The premium padding and upholstery provide adequate support to the body for comfortable reclining and sitting.

Used as a Dumbbell Stool
This adjustable fitness bench can help you to exercise abdominal muscles and leg muscles. And it can also be used as a dumbbell stool, so that you can exercise the arm muscles.

Multi Uses
Ideal for doing dumbbell and abdominal exercises at home. The backrest can be easily adjusted for flat, incline or decline positions. Increase your agility, build strength, and improve your endurance; Designed for your barbell and dumbbell workouts targeting different muscle groups.

Specifications (49")
1. Material: Q195 Steel & PU Leather
2. Dimensions: (49.41 x 22.83 x 17.91)" / (125.5 x 58 x 45.5)cm (L x W x H)
3. Quantity: 1Piece
4. Steel Tube Size: 45*45*1.5mm
5. Weight Capacity: 200kg / 440.92lbs
6. Product Weight: 20kg / 44.09lbs
7. Color: White & Black

Specifications (47")
1. Material: Q195 Steel & PU Leather
2. Cushion Dimensions: (13.78 x 9.45 x 1.57)" / (35 x 24 x 4)cm (L x W x H)
3. Back Cushion Dimensions: (28.35 x 9.45 x 1.57)" / (72 x 24 x 4)cm (L x W x H)
4. Dimensions: (47.44 x 18.90 x 17.72-45.08)" / (120.5 x 48 x 45-114.5)cm (L x W x H)
5. Adjustable Gear: Cushion 4 Gears,Back Cushion 8 Gears(Adjustable Range 45-114.5cm)
6. Quantity: 1Piece
7. Steel Tube Size: 50*50*1.5mm,45*45*1.5mm,20*40*1.5mm
8. Weight Capacity: 250kg / 554.16lbs
9. Product Weight: 15kg / 33.07lbs
10. Color: White & Black


Package Includes
1 x Fitness Stool(Assembly)
1 x Manual
Adjustable, can adjust to the most comfortable height.
Withstand a weight of 440 lbs/550 lbs.
Can be used as a dumbbell stool, exercise the arm muscles.
Easy to assemble and use.
Exercise abdominal muscles and leg muscles.
Specifications

ColorCategory Black

AgeGroup Adult

MaximumWeight 550 lb

Material Q195 Steel; PU Leather

Brand Zimtown

Manufacturer Part Number Does Not Apply

Color White; Black

Sport Exercise; Workout

Gender Unisex

Size 47"

Finish White; Black

Season All-season

Fitness Goal Exercise abdominal muscles; Exercise leg muscles; Strengthen arm muscles; Improve endurance

Is Portable Yes

Is Space-Saving Yes

Is Tear-Resistant Yes

Is Waterproof Yes

Assembled Product Dimensions(L x W x H) 47.44 x 18.90 x 17.72 x Inch(es)

Reviews (0)
All Reviews (0)
Image (0)

All Star

All Star(0)
5 Star(0)

4 Star(0)

3 Star(0)

2 Star(0)

1 Star(0)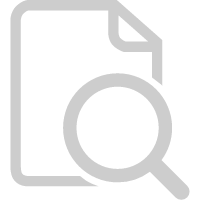 No reviews currently
Alert Me On Arrival
Subscribed successfully!
Add to Cart Successfully

1 item(s) added to cart | Total: