Zimtown Compact&Lightweight Ice Maker, 40lb/ 24H Ice Making Capacity, with Ice Scoop & Basket
---
Features:
【High-Quality Ice Cubes】Countertop ice maker machine can produces 24 ice cubes per cycle (every 13 to 25 minutes). That means you can make up to 40 pounds of ice cubes every 24 hours. Best of all, you can adjust the thickness of the ice cubes according to your needs, letting you create perfect drinks


【LCD & Digital display】Electronic controls for ease of use. Features an easy-to-read push-button digital design for a comfortable use. Timer with up to 8-hour delay. Offers on-time ice production. When there is not enough water in the water tank, the indicator will light up, reminding you to add more water. Or when the ice bucket is full, the ice maker it will remind you to remove the extra ice cubes, so the ice maker can start to make more ice


【Water Recycling System】 Counter ice maker machine holds up to 2.2 liters of water, minimizing how often you need to refill it. When filled, it can produce 5 cycles of ice cubes, making 120 ice cubes! It contains a recycling system, collecting melted water and filtering it to be reused ensuring that no water is wasted. It may sound high-tech, but all you have to do is open the cover of the water reservoir, pour in water, and you are ready to start making delicious ice cubes


【Efficient & Quiet Cooling】Portable ice maker countertop top rated prime is equipped with the most advanced refrigeration technology. We use efficient compressors in order to ensure that your ice maker will produce the highest quality ice cubes. Also, this is not a noisy, heat producing appliance. Best ice makers countertop are equipped with a quick and quiet cooling system. This not only helps you save energy, but it also keeps nugget ice machine cool and ensures a quiet environment
Specifications:
Model: HZB-18F


Ice Making Power: 120W


Power Supply: 115V / 60Hz


Ice Making Capacity: 40lb / 24H (18KG/24H)


Ice Storage Capacity: 1.3kg / 2.87lb (160pcs Ice Cubes)


Ice Shape: Ice Cube 0.9"*0.9"*0.9"


Refrigerant: R600a


Foaming: C5H10


Unit Dimension: 11.42" *14.17" *13.78"


Ice Time: 13-25Min


Certification: ETL Listed


Brand: ZOKOP
Package Includes:
1 x Ice Maker


1 x Ice Storage Basket


1 x Ice Shovel


1 x Manual
40lb/ 24H Ice Making Capacity
Dimension: 11.42" *14.17" *13.78"
160pcs Ice Cubes
With Ice Scoop & Basket
Specifications

ColorCategory Gray

Volts 115 V

Watts 120 W

RecommendedUses Making ice

Power Type Electric

Fuel Type Electric

Brand Zimtown

Manufacturer Part Number Dose Not Apply

Color Gray

Capacity 40lb / 24H

Assembled Product Dimensions(L x W x H) 11.30 x 14.76 x 14.06 x Inch(es)

Reviews (0)
All Reviews (0)
Image (0)

All Star

All Star(0)
5 Star(0)

4 Star(0)

3 Star(0)

2 Star(0)

1 Star(0)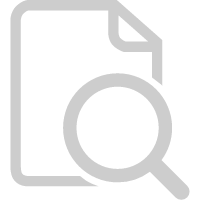 No reviews currently
Alert Me On Arrival
Subscribed successfully!
Add to Cart Successfully

1 item(s) added to cart | Total: