Zimtown High Quality Girl Basket Flower Bowknot Wedding Bridal Decoration Ivory Ribbon
---
Features:
Flower Girl Basket
The flower girl basket is includes an elegant satin-wrapped flower girl basket decorated with bowknots and pearl beads.
Elegant
This flower basket with satin bows and faux pearl beads adorned on each side adds an elegant touch to your wedding processional.
Beautiful Symbol
It is not only a decoration for your wedding, but also a sign of good fortune and an emblem of love.
Lvory White Color
Symbolizes purity and beauty, can properly store colorful flowers petals and perfectly match almost any wedding, party decoration and other special events.
Suitable size
The basket is with suitable size and appropriate weight, prefect for young flower girl to carry and great for holding.
Warm Prompt
Please confirm the product size before purchasing, to make sure the size of our product is in line with your requirement.
Specifications:
1. Material: Satin
2. Dimensions: (4.92 x 9.06)" / (12.5 x 23)cm(Dia x H)
3. Color: Ivory
4. Weight: 4.8 oz / 136 g
create the romantic atmosphere
a sign of good fortune, an emblem of love
Dimensions: (4.92 x 9.06)" / (12.5 x 23)cm(Dia x H)
Specifications

Brand Zimtown

Manufacturer Part Number Does not apply

Reviews (0)
All Reviews (0)
Image (0)

All Star

All Star(0)
5 Star(0)

4 Star(0)

3 Star(0)

2 Star(0)

1 Star(0)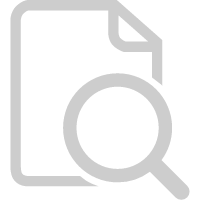 No reviews currently
Alert Me On Arrival
Subscribed successfully!
Add to Cart Successfully

1 item(s) added to cart | Total: